July 2, 2019
Posted by:

Rent A Space

Category:

news
They say taste is subjective, which means beauty is as individual as the person looking.
They also talk about the wisdom of the crowd, which implies that if there are enough people doing something, it's generally the right thing to do.
Put simply, even designers and their expert eyes can have opinions that don't necessarily reflect the truth. Having said that, it's fascinating to find out their take on individual trends. This article goes as far as to state their pet hates in the design world.
Well, of course, we have to have the final word, so we are giving our response in this blog post.
While we will happily stand aside and let them rip into skinny flat cushions and popcorn ceilings (why defend the indefensible?) there are a few we absolutely couldn't let them get away with. An aside: As for popcorn ceilings, they can go to the same level of hell as woodchip walls.
Inspirational quotes
In the last few years, calligraphy and lettering have taken hold as a rejuvenated art form. Not all art needs to be colourful montages of nothingness or a canvas of meaningless stripes. We don't see anything wrong with a beautifully framed quote or a song line painted directly on the wall. Yes, there are some overused aphorisms out there, so we recommend you make it unique, but don't scrap wall lettering altogether.
Exposed shelving
We are a fan of the shelfie and we're not afraid to mention it. Whether it be books, vases or artwork, we don't care. Want one in the kitchen? Perfect. While we can understand the argument that shelfies may be less practical than the alternative due to dust-gathering, we think if you're going to buy some eye-catching kitchenware, you should definitely show it off.
Minimalism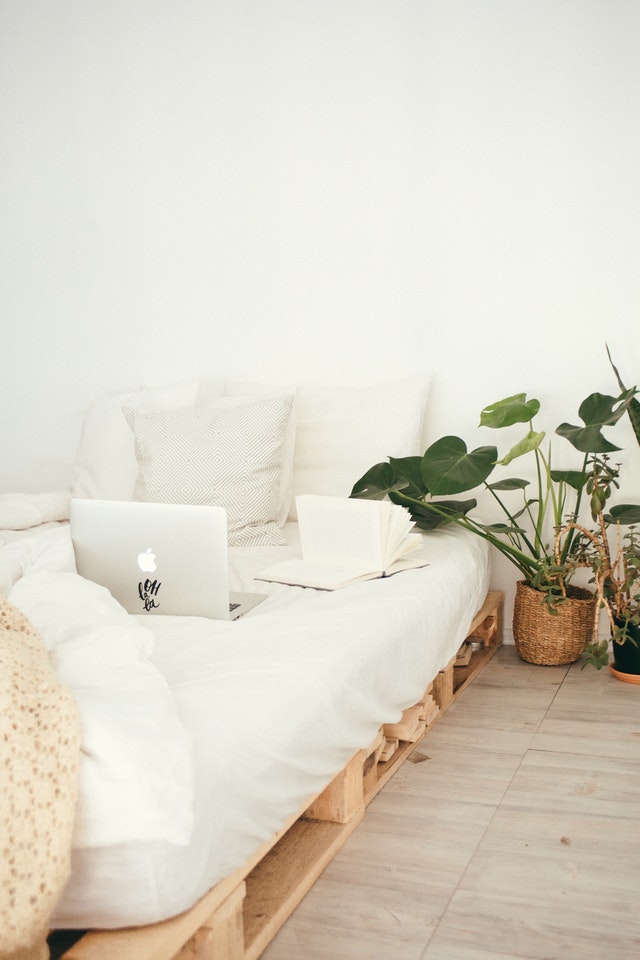 The all-white minimalist décor may not be to everyone's taste, but neither is a bold feature wall. White provides a beautiful canvas for other forms of creativity, such as a photo wall or children's wall painting. A colourful artwork may not work in an environment where it has to compete with other colours.
Getting the last word…
Because why not? Here it is. Don't listen to the designers. They get fed up quickly with design trends because they are seeing them all the time in their work. It's natural they get bored with creating a similar aesthetic all year round, so they will absolutely want to change things up and innovate.
But for the rest of us, we want a home we can feel cosy in and enjoy for a few years, so don't be put off by what's trending or no longer trending. Be your own designer.
And remember that trends absolutely come in circles. When you've got bored with your current decor, keep the furniture and accessories with us to invest in your future "vintage" living room.
Read more: 
6 of the Biggest 2019 Design Trends to Look Out For
How to Freshen Up Your Home Without Breaking the Bank
8 Easy Tips for Pulling Off a Cosy Student Room
Simple Tips to Create a Cosy Home Atmosphere You'll Never Want to Leave